Send Inquiry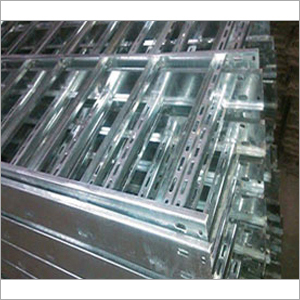 Product Description
A galvanized cable tray is a metal structure designed to support and organize electrical cables and wiring systems in commercial, industrial, and residential settings. It is made from galvanized steel, which offers durability, strength, and corrosion resistance, making it an ideal solution for cable management.
FAQs:
Q: What is galvanized steel?
A: Galvanized steel is steel that has been coated with a layer of zinc to enhance its resistance to corrosion. This process, known as galvanization, involves immersing the steel in a bath of molten zinc, creating a protective barrier that shields the underlying metal from rust and other forms of deterioration.
Q: What is the purpose of a galvanized cable tray?
A: The primary purpose of a galvanized cable tray is to provide a secure and organized pathway for electrical cables. It supports and protects cables, preventing them from hanging loosely or getting tangled. Cable trays also facilitate easy installation, maintenance, and future expansions or modifications of the electrical system.
Q: Where are galvanized cable trays used?
A: Galvanized cable trays find extensive use in various industries, including commercial buildings, manufacturing facilities, power plants, data centers, and infrastructure projects. They are commonly installed in areas where multiple cables need to be managed, such as above ceilings, along walls, or under raised floors.
Q: What are the advantages of using galvanized cable trays?
A: Galvanized cable trays offer several benefits. They provide robust cable support, ensuring cables are properly organized and protected. The galvanized coating provides excellent corrosion resistance, making them suitable for both indoor and outdoor installations. Cable trays also promote proper cable ventilation, preventing heat buildup and maintaining the integrity of the electrical system.
Enter Buying Requirement Details
Other Products in 'Galvanized Cable Tray ' category
" We are only dealing in Delhi, Haryana, Himachal Pradesh, Jammu and Kashmir, Madhya Pradesh, Uttar Pradesh, Punjab, Rajasthan, Uttarakhand."