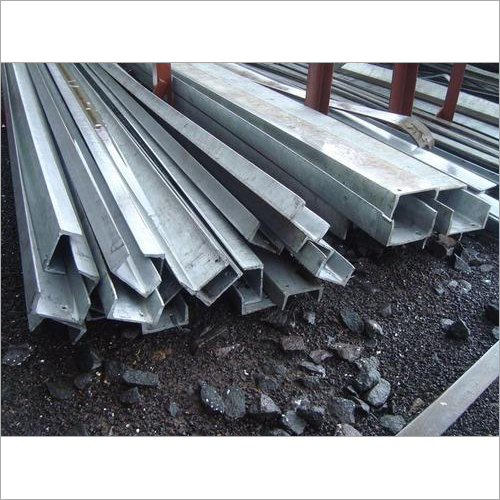 Price And Quantity
45.00 - 65.00 INR/Kilograms

100 Kilograms

45 INR/Kilograms
Product Description
A GI Channel, also known as a Galvanized Iron Channel, is a metal structural component made from galvanized iron or steel. It is characterized by its "C" or "U" shape, with flanges on the edges, and is widely used in construction and engineering projects for structural support and framing purposes.
FAQs:
Q:What is galvanized iron (GI)?
A: Galvanized iron refers to iron or steel that has been coated with a protective layer of zinc to prevent corrosion. The galvanization process involves immersing the iron or steel in a bath of molten zinc, creating a durable and rust-resistant barrier on the surface.
Q: What are the benefits of using GI Channels?
A: GI Channels offer several advantages in construction and engineering applications. The galvanized coating provides excellent corrosion resistance, making them suitable for both indoor and outdoor use. They are strong and durable, providing structural support and stability to various building elements. Additionally, GI Channels are easy to work with, as they can be cut, drilled, and welded as needed.
Q: Where are GI Channels used?
A: GI Channels find extensive use in construction and engineering projects. They are commonly employed for framing walls, supporting ceilings, constructing partitions, and reinforcing structures. GI Channels are also used in electrical installations to house wiring and cable management systems.
Q: How are GI Channels installed?
A: GI Channels can be installed using different methods depending on the specific application. They are typically attached to other structural elements, such as walls or beams, using fasteners like screws or bolts. Welding is another common method for securing GI Channels in place. Proper installation techniques and engineering guidelines should be followed to ensure structural integrity.
Enter Buying Requirement Details
" We are only dealing in Delhi, Haryana, Himachal Pradesh, Jammu and Kashmir, Madhya Pradesh, Uttar Pradesh, Punjab, Rajasthan, Uttarakhand."