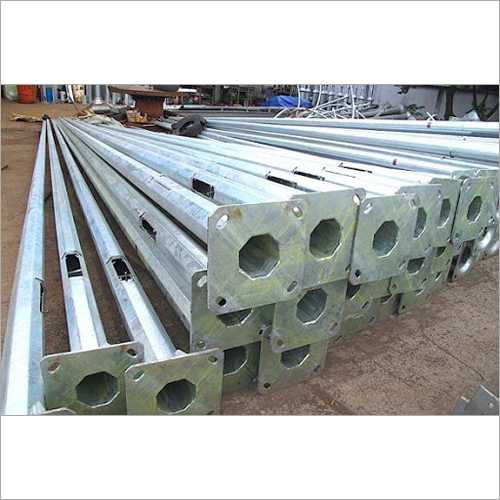 Product Description
A hot-dipped GI (Galvanized Iron) tower refers to a structure made of galvanized iron or steel that has undergone a hot-dip galvanization process. This involves immersing the tower components in molten zinc, creating a protective coating that enhances corrosion resistance and durability. Hot-dipped GI towers are commonly used in telecommunications, power transmission, and other infrastructure projects.
FAQs:
Q: What is hot-dip galvanization?
A: Hot-dip galvanization is a process of coating iron or steel with a layer of zinc to protect it from corrosion. The tower components are immersed in a bath of molten zinc, which forms a metallurgical bond with the metal surface. This process provides excellent resistance against rust and extends the lifespan of the tower.
Q: Where are hot-dipped GI towers used?
A: Hot-dipped GI towers are widely used in various applications, including telecommunications, power transmission, radio and television broadcasting, wind energy, and surveillance systems. They provide reliable support for antennas, electrical conductors, and equipment, ensuring proper signal transmission and structural stability.
Q: What are the benefits of using hot-dipped GI towers?
A: Hot-dipped GI towers offer several advantages. The galvanized coating provides excellent corrosion resistance, making them suitable for outdoor installations exposed to harsh weather conditions. They are strong and durable, capable of withstanding heavy loads and high wind speeds. Hot-dipped GI towers also require minimal maintenance, reducing long-term costs.
Q: Can hot-dipped GI towers be customized or modified?
A: Yes, hot-dipped GI towers can be customized or modified to meet specific project requirements. They can be designed and manufactured in various heights, shapes, and configurations to accommodate different applications. Modifications, such as adding platforms, ladders, or lightning protection systems, can also be incorporated as needed.
Enter Buying Requirement Details
" We are only dealing in Delhi, Haryana, Himachal Pradesh, Jammu and Kashmir, Madhya Pradesh, Uttar Pradesh, Punjab, Rajasthan, Uttarakhand."