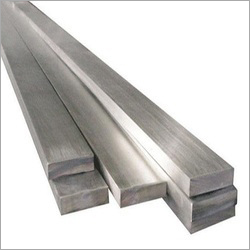 Product Description
GI stands for Galvanized Iron, and a GI flat bar is a type of metal bar that is made from galvanized iron or steel. It has a flat, rectangular shape with varying dimensions and is commonly used in construction, fabrication, and manufacturing applications.
FAQs:
Q: What are the advantages of using GI flat bars?
A: There are several advantages to using GI flat bars. Firstly, the galvanization process provides a protective zinc coating, making the bar highly resistant to corrosion and rust. Additionally, GI flat bars offer excellent strength and durability, making them suitable for load-bearing structures. They are also relatively lightweight and easy to work with.
Q: Where are GI flat bars typically used?
A: GI flat bars find applications in various industries and sectors. They are commonly used in construction projects for manufacturing steel structures, such as supports, braces, and frames. They are also utilized in the fabrication of gates, grills, fences, and other metalwork. Additionally, GI flat bars can be employed in the production of automotive components, machinery parts, and electrical enclosures.
Q: What are the available sizes of GI flat bars?
A: GI flat bars come in a range of sizes to cater to different requirements. The dimensions typically include width, thickness, and length. Common widths can range from 20mm to 200mm, while thicknesses may vary between 3mm and 20mm. The length can be customized or provided in standard lengths, such as 6 meters or 12 meters.
Q: How are GI flat bars manufactured?
A: GI flat bars are produced through a series of manufacturing processes. Initially, flat steel strips are cut to the desired width and length. These strips then undergo a galvanizing process, where they are coated with a layer of zinc through hot-dip galvanization or electroplating. The galvanization provides the bars with corrosion resistance. Afterward, the bars are cooled, inspected for quality, and prepared for distribution.
Q: Are GI flat bars recyclable?
A: Yes, GI flat bars are recyclable. They are made from steel, which is a highly recyclable material. At the end of their useful life or during the production process, GI flat bars can be collected, melted down, and reused to create new steel products. Recycling helps conserve natural resources and reduces energy consumption associated with primary steel production.
Enter Buying Requirement Details
" We are only dealing in Delhi, Haryana, Himachal Pradesh, Jammu and Kashmir, Madhya Pradesh, Uttar Pradesh, Punjab, Rajasthan, Uttarakhand."